DATAMASK HUD (Headsup display)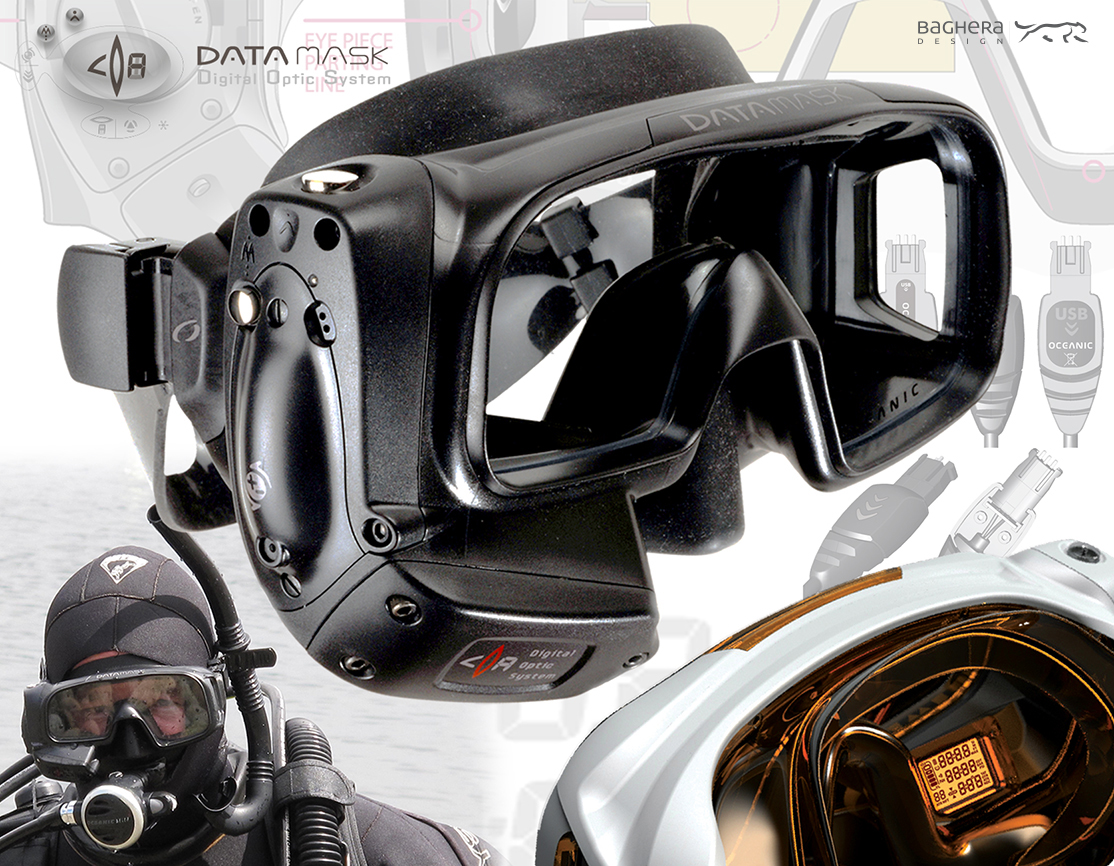 All divers had dreamt about it. The first diving mask with integrated computer is a reality since 2007. Ordered by the US NAVY, this headsup display mask has been designed to meet lots of constraints like resistance, facial ergonomy, optic positionment, maintenance and manipulations in hostile environments like blurred waters. A back-lit screen is precisely positioned inside the mask to ensure an easy access to informations. A project managed by OCEANIC USA, and its intern R&D department Pelagic Pressure Systems, with who Philippe Frasca's been collaborating since 1999. This exceptional product design has been guided by the necessity to address tough military requests, but also in the intention to integrate all the qualities recreational divers expect.
Beaucoup de plongeurs en avaient rêvé. Le premier masque de plongée avec ordinateur intégré est une réalité depuis 2007 : Commandé pour un usage militaire par l'US NAVY, le DATAMASK HUD répond à de nombreuses spécifications de résistance, d'ergonomie faciale, de positionnement optique, de maintenance, et de manipulation en milieu hostile, comme des eaux chargées. Un écran LCD rétro-éclairé est positionné très précisément à l'intérieur du masque afin d'assurer un accès facile aux informations. Un projet mené par la société Oceanic (USA) et son département R&D Pelagic Pressure System, avec lesquels Philippe Frasca collabore depuis 1999. Le design de ce produit exceptionnel a été guidé par la nécessité de répondre aux exigences militaires, mais aussi par la volonté d'intégrer toutes les qualités requises par les plongeurs sportifs.