GUIMBAL helicopters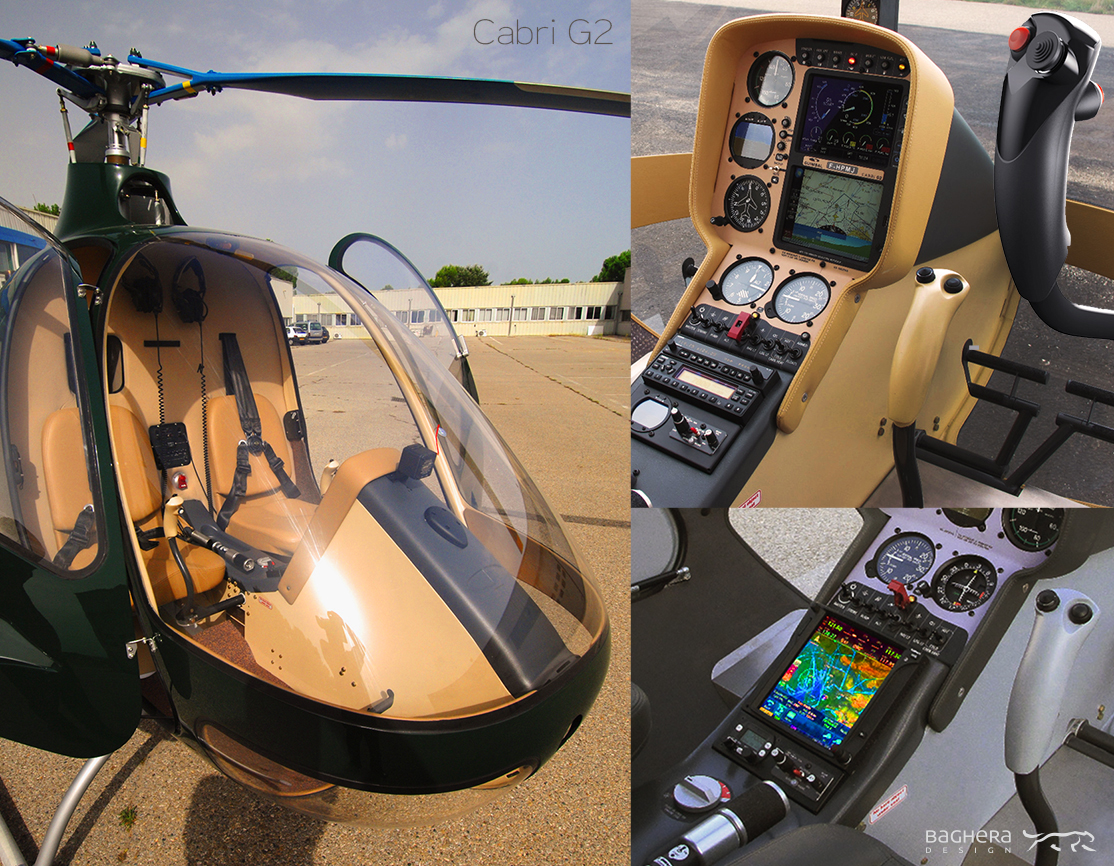 The G2 CABRI is a two-seater helicopter created by Bruno GUIMBAL, in France. It's one of the latest modern aeronautic adventures. Philippe FRASCA started participating to the design definition in June 2001, and worked on all the intern elements, from boards, seats shapings, the universal stick handle or instruments console graphic interfaces, crucial security elements. This industrial design work has guided the company graphic chart.
Customer web page : www.guimbal.com
Le CABRI G2 est un hélicoptère bi-places créé par Bruno GUIMBAL . C'est l'une des dernières aventures aéronautiques modernes. Philippe FRASCA participe à la conception du design dès Juin 2001, et travaille sur tous les éléments intérieurs, des formes de la console, des sièges, de la poignée du manche, jusqu'aux interfaces graphiques de la planche de bord (éléments cruciaux de sécurité). Ces travaux divers se sont accompagnés d'améliorations de la charte graphique de la société.