Serenity Concept underwater boat locator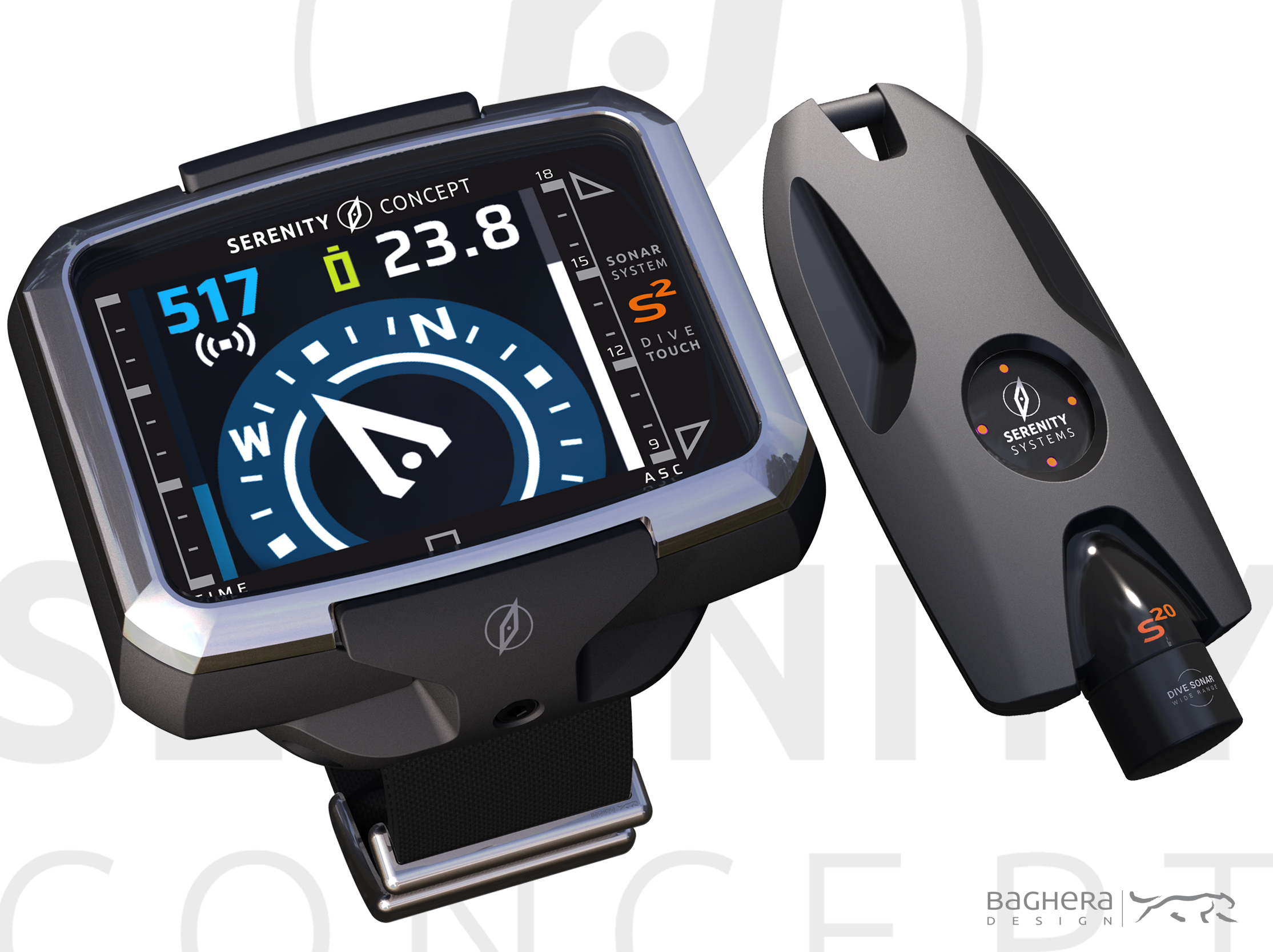 At the cutting edge of technology, this multifunctions connected diving geolocating system enables you to locate your boat quickly and easily within one kilometer. Meant for self-sufficient divers, this diving partner is composed of 2 items: A transmitter situated under the boat / A smart compass with a geolocation system bracelet. It provides you with the direction, the distance to cover and guides you back to the boat thanks to a pulser immersed under the hull and a connected compass system. Its digital compass and its retrolit display ensures a perfect visibility in any circumstances and is very easy to use.
Véritable concentré de technologie, ce géolocalisateur de plongée connecté multifonctions permet de localiser votre bateau rapidement et sans effort à près d'un kilomètre. Destiné aux plongeurs autonomes, ce compagnon de plongée est composé de 2 éléments: Un transpondeur placé sous le bateau / Un bracelet géolocalisateur de plongée, ou boussole intelligente. Les plongées nocturnes et en eau trouble deviennent plus aisées.