Spearfishing guns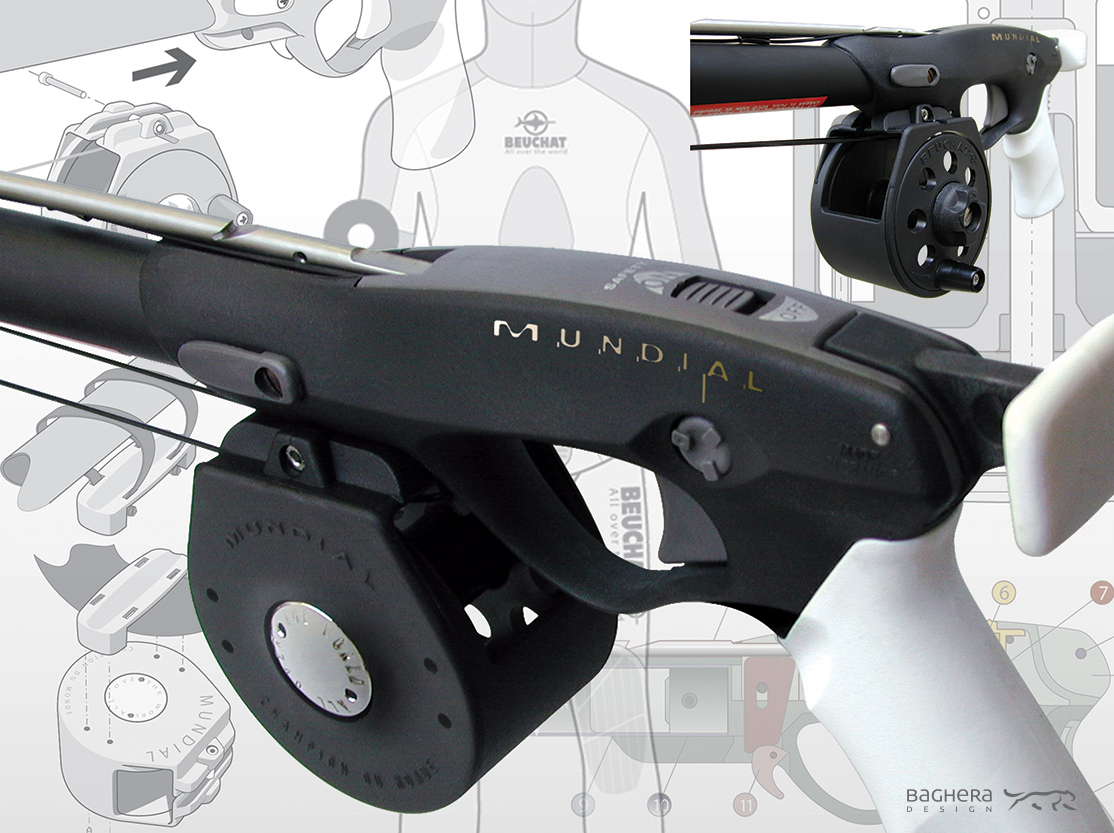 BEUCHAT company is one of the oldest underwater equipment maker, which imagines and produces diving and spearfishing products. The spear gun is a complex device, which forces designers to combine personal divers tastes, multiple local fishing techniques, performances, ergonomy, and identity. The Mundial spear gun features several interfaces for spare equipments integration.
Customer web page : www.beuchat-diving.com/gb/
La société BEUCHAT est l'une des plus anciennes maisons dans le monde du loisir marin, qui produit équipements de plongée et de chasse sous-marine. Le fusil de chasse sous-marine est un produit complexe qui amène les concepteurs à composer entre goûts personnels, techniques locales de pêche, performances, ergonomie, coût des investissements, et identité de la marque.
L'arbalète MUNDIAL est dotée de multiples interfaces destinés à intégrer des équipements annexes.