XO2 Electric foldable scooter / XOR MOTORS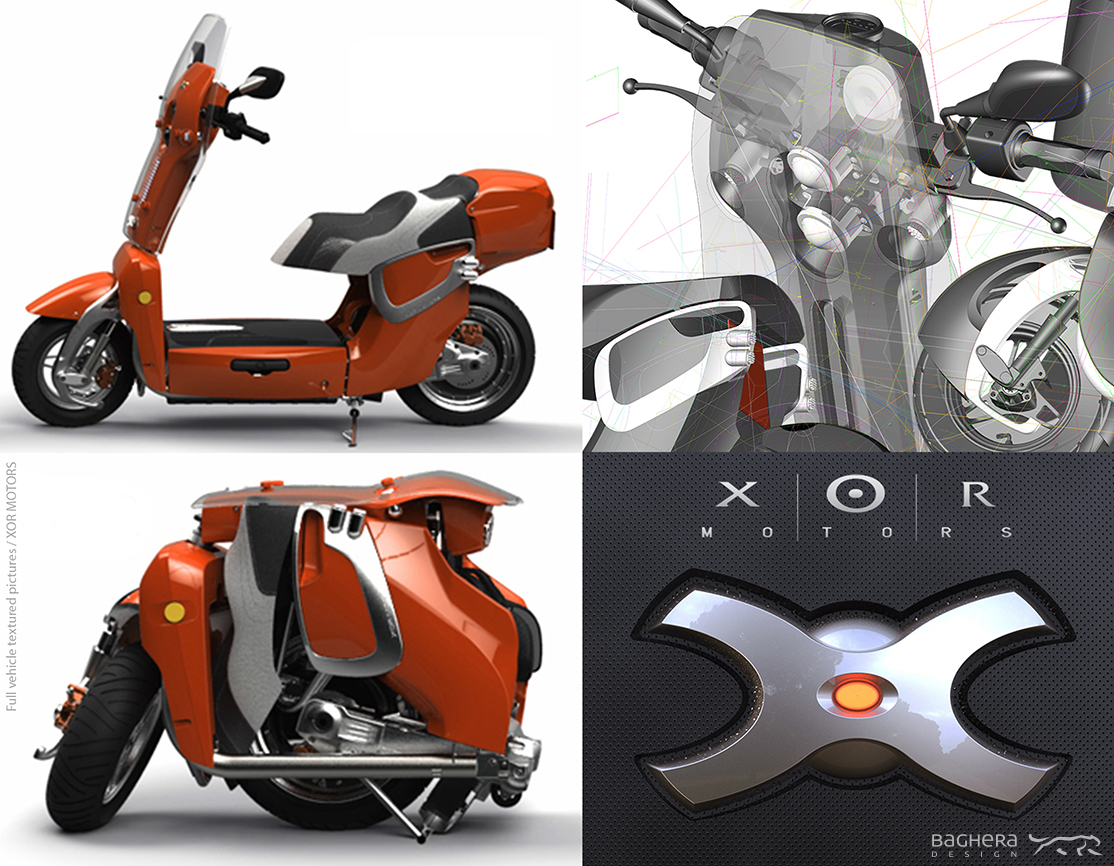 The XO2 is an innovative, electric, modular and foldable scooter. A large number of technical and aesthetical challenges have been overcome to give life to this smart "urban transformer". From an initial simple metal frame provided by XOR MOTORS, Philippe FRASCA has worked out a general design capable to ensure the best possible ergonomy, between a deployed position respecting all functional and visual scooters codes, a full foldability to minimize the packed volume (car trunk or trains cases), and the rechargeable battery pack mobility. All these different physical variations have been closely framed by European existing norms. To ensure the consistency between product and communication, the brand logo creation, real "grille emblem", as well as the product name design, have been integrated into the general conception.
Customer web page : www.xor-motors.com
Le XO2 est un scooter innovant, électrique, modulaire et repliable. De nombreux défis technologiques et esthétiques ont été surmontés pour donner vie à cet intelligent « urban transformer » : A partir d'un simple cadre métallique sans habillage fourni par XOR MOTORS, Philippe FRASCA élabore un design général capable d'assurer la meilleure ergonomie possible, entre une position déployée respectant les codes fonctionnels et visuels du scooter, un pliage complet de toutes les pièces pour tenir un encombrement minimal (coffre de voiture / Caissons SNCF), et la mobilité du bloc de batterie électrique rechargeable. Toutes ces différentes variations physiques du scooter ont été étroitement encadrées par les normes Européennes qui régissent ce type de véhicules. Pour assurer la cohérence entre produit et communication, L'étude du logo de la marque XOR MOTORS, véritable « emblème de calandre », ainsi que celui du produit, ont été intégrés à cette démarche de conception générale.